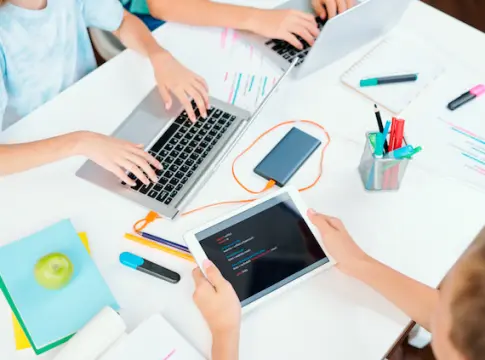 At the time of the most recent check, shares of Venus Concept Inc. (NASDAQ: VERO), the world's leading provider of medical aesthetic technologies, were up 9.62% to $0.18.
---
3 Tiny Stocks Primed to Explode
The world's greatest investor — Warren Buffett — has a simple formula for making big money in the markets. He buys up valuable assets when they are very cheap. For stock market investors that means buying up cheap small cap stocks like these with huge upside potential.
We've set up an alert service to help smart investors take full advantage of the small cap stocks primed for big returns.
Click here for full details and to join for free
.
Sponsored
---
What action has VERO taken?
The non-brokered private placement of convertible preferred stock (the "Preferred Shares") and common stock (the "Common Shares") of Venus Concept (VERO) has been completed, the company said today. 3,185,000 Venus Concept Preferred Shares and 1,750,000 Common Shares were issued as part of the Private Placement. Before offering costs, the deal will generate total gross proceeds to VERO of $6.72 million, which will be utilized for working capital and other business purposes.
The VERO Preferred Shares were issued at a price per share of $2.00, while the VERO Common Shares were issued at a price per share of $0.20. Within 30 days after the sooner of the 30-trading-day VWAP of the Common Shares topping $1.25 or the Company reporting two consecutive fiscal quarters of positive free cash flow, each Preferred Share is convertible into 10 Common Shares at the choice of the holder or at the option of the Company.
What role did finance play?
The Company's current investors, including HealthQuest Capital, Masters Special Situations, LLC and its affiliates, and EW Healthcare Partners, led the financing's Preferred Shares component.
Rajiv De Silva, Venus Concept's chief executive officer, Dr. S. Tyler Hollmig, an independent director, and Dr. Hemanth Varghese, the company's president and chief business officer, were in charge of the financing's Common Shares component.
How would the funding aid VERO's expansion?
Venus Concept will receive extra funding from the investment to progress its operational goals, important R&D priorities, and the presently ongoing comprehensive evaluation of the Company. The goal of this evaluation is to help VERO develop a profitable and sustainable development profile. During the first quarter of 2023, Venus Concept expects to start implementing the transformation plan that emerged from the evaluation. VERO plans to provide an update on its efforts to the investment community as part of its fourth-quarter earnings call in March 2023.